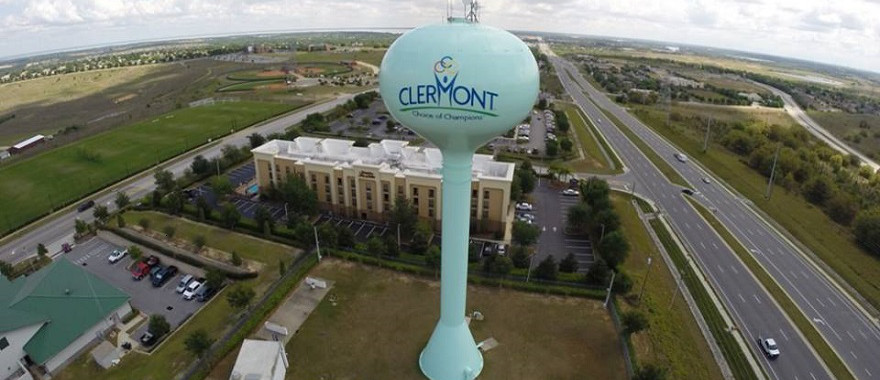 Clermont,  Florida. Also, known as the Gem of the Hills. I have lived in Clermont for the past 10 years and yes I know it sounds cliche, but every year I find myself falling more and more in love with this beautiful lake-dotted, out of the way to some, homey hills to others, paradise. If you don't know, as I imagine most people don't, Clermont is about 20 miles west of the oh so famous city of Orlando, Fl. This city has everything you need, and nothing of what you don't. In about a 35 minute drive you can feel far enough away from the hustle and tourist-laden chaos that surround the areas of Walt Disney World, Universal, and SeaWorld. Not to mention the cringe-worthy, trafficked chaos of I4. I'm originally from NYC. I grew up in Jamaica, Queens, if you've never been to NY, it's probably everything you imagine. Big city noise, lots of people walking fast to go to important places near nowhere.  Don't get me wrong, NYC has its charms, after all, its the city of dreams. But I've found, sometimes you get so caught up doing and moving so fast, you stop moving altogether. You forget to look up and just breath in the beauty of life around you. As you can imagine taking a city girl out of the city and dropping her straight into what at the time felt like no man's land, was a huge ummm let's just say adjustment. From the unknowing, close-minded eye, Clermont looks like a country town accidentally dropped near busy Central Florida, mostly known for Orlando. The hills, the cows, the random farms and horses and then you see Walmart; A breath of familiarity to many. We are talking classic lifetime movie hometown feel here, where it seems like everyone knows someone you know. Then you take a closer look and start to revel at the scattered lakes and hilly elevation as you drive down US 27. So many cute communities in Clermont with resort style amenities and amazing golf course views. You can see the famous citrus tower from practically anywhere here. Did you know, the Florida Citrus Tower is one of Florida's first landmarks. Apparently, it was a viewing attraction for visitors to see the miles of orange groves surrounding the area. Don't fret, I told you its changed, there aren't as many orange groves.
Photo Credit: (
State Archives of Florida
)
Another awesome fact is Clermont's downtown district that hugs Lake Minnehaha, has not changed significantly since 1962. You get that beautiful old town character, a few cobblestone streets with unique mom and pop shops owned by people who've grown up in the area, who will definitely talk to you for a little bit longer than you expected, about why they love it here. Clermont also hosts some unique local festivals like Pig on The Pond, and every Sunday you can find my son and I sampling the unique offerings at the local farmers market.
 



www.pigonthepond.org
Just 4 miles down from the intersection of US 27 and HWY 50 we have our very own winery. Hello! Not many people can say there's a winery down the road okay? This is a huge deal. Any day of the week you can drop in and get a FREE tour and sample some of the local wines. Several times a month the winery also hosts events like the Chocolate and Wine festival, or the Blues and Wine festival, Arts and Crafts festival. Basically, anything you might love, put it with wine and Lakeside winery has a festival for it. I'm just saying, right down the road! Now back when I moved here in 2007, if I wanted to see a show or even a movie I would have to drive out of Clermont. But, so much has been done to the area to make sure us Clermonters' don't even think of moving anywhere else. And NO, we don't actually call ourselves that, but it should definitely be a thing. Starting with the fairly recently converted megachurch into a huge community arts center. Different concerts, comedy shows, galas, and other community events are hosted there throughout the year. About a mile down from the arts center you'll find Clermont Landing. Clermont Landing is filled with big name stores, like JC Penny, Ross, Target, and Epic Movie Theatre. If you need a massage head over to Hand and Stone and then grab some sushi at Fancy Sushi or check out the awesome lunch offerings at Goomba's Pizza. This city has been on the rise in the last 10 years and continues to attract people from all over with its small town charm with big city offerings. So when you're sick of feeling like a tourist in the town you actually live in, take a short drive out west and come see the beauty of Clermont.